Webinar: Effective Grounding - Hosted by COSEIA
Webinars | All Training & Events ~ Sep 29 2016
to
---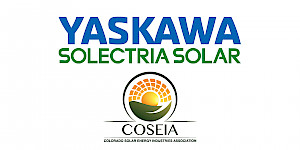 Online
---
Sep 29 2016
to
1
FREE
youtu.be
---
Effective Grounding Webinar – Hosted by COSEIA
View the webinar here: https://youtu.be/gdqQTV9f8og
Eric Every, Sr. Applications Engineer, Yaskawa – Solectria Solar
Thursday, September 29th at 2PM ET (12PM MT)
As more PV projects come online, more utilities (ie. NGRID, HECO, XCEL, PEPCO, BGE, Indianapolis, etc) are looking for methods to mitigate temporary overvoltage from PV inverters.  Yaskawa – Solectria Solar is an expert on this topic due to the effects it has on inverters. During this webinar, the following will be discussed:
• Why effective grounding is required
• Meeting IEEE 142 requirements with grounding transformers/reactors
• A tool to calculate impedances of grounding device
By attending this webinar, you will earn 1 NABCEP Credit. This webinar will not only provide you with all you need to know about effective grounding, but with the opportunity to have all your related questions answered by our knowledgeable Applications Engineers.
Questions? Please contact Samantha Peck - samantha.peck@solectria.com