Yaskawa – Solectria Solar PVI 50/60TL Now Compliant with UL1741 SA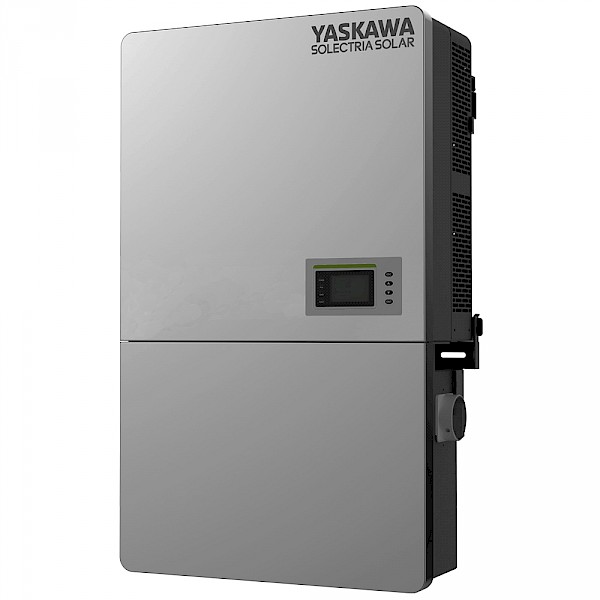 Lawrence, MA – July 11, 2017 – Yaskawa - Solectria Solar, the leading U.S. commercial PV inverter manufacturer, announced today that their PVI 50 TL and PVI 60 TL inverters are now compliant with UL1741 SA.
Achieving compliance two months prior to the deadline demonstrates Yaskawa – Solectria Solar's dedication to remain at the forefront of cutting-edge technology and innovation.
"We are committed to providing grid support utility interactive inverters to meet our Nation's needs to ensure a stable grid," said Miles Russell, Director of Product Management. "Yaskawa – Solectria Solar is continuously working to lead the market with the highest quality and reliability, while keeping up with the latest requirements."
Rule 21 describes newly defined needs by utilities for grid stabilization as PV generation in California continues to grow.  The Rule describes interconnection, operating and metering requirements for inverters to allow the grid to accept increased capacity as California adds more GWs to its grid. Rule 21 will allow inverters to actively interact with the grid and contribute to system-wide stability and reliability. UL1741 SA prescribes testing methods to qualify smart inverters for compliance with  Rule 21.
About Yaskawa - Solectria Solar
Yaskawa – Solectria Solar, a wholly-owned subsidiary of Yaskawa America, Inc., is the largest commercial inverter manufacturer in the U.S. Solectria's products include 3.8 to 750 kW inverters, string combiners and web-based monitoring for all size solar systems. Solectria is backed by over 100 years of power electronics and inverter experience. All of Solectria's three-phase central inverters are made in the USA.  PV System owners, developers and EPCs rely on the high performance, reliability and bankability of Yaskawa – Solectria Solar.  To learn more, please go to www.solectria.com.
CONTACT
Darcy Relihan
Marketing Specialist
Yaskawa - Solectria Solar
978-683-9700 x271