Webinar: Meeting Rapid Shutdown Requirements for Commercial Design
Webinars ~ Jun 22 2017
to
---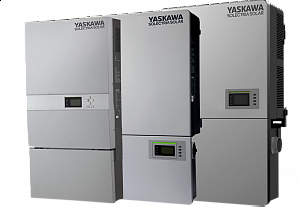 Online
---
Jun 22 2017
to
1
FREE
www2.solectria.com
---
Complying with NEC 2014 & 2017 690.12 Rapid Shutdown requirements can be an added complication to designing PV systems. By introducing the commercial rapid shutdown combiner, RSDCOM, and collaborating with Tigo to ensure compatibility between products, Yaskawa – Solectria Solar is able to provide simplified solutions tailored to your needs. This webinar will review product features, demonstrate the seamless integration with Yaskawa – Solectria Solar's PVI 14-60TL inverters with RSDCOM and Tigo's TS4-B Flex MLPE Modular Junction Box, and review best commercial design practices to achieve full compliance with rapid shutdown requirements.
By attending this webinar, you will earn 1 NABCEP Credit. This webinar will not only provide you with all you need to know about Yaskawa - Solectria Solar's products and solutions, but with the opportunity to have your all your related questions answered by our knowledgeable Applications Engineers.
Unable to attend the live webinar? Register today and we will send you a recorded copy after the live presentation.