U.S. Solar PV Installations Hit One Million
#MillionSolarStrong
As we prepare for one of the largest solar trade shows next week, Intersolar North America in San Francisco, I've been thinking a lot about how far we've come since I joined the industry eight years ago (WOW). It's exciting to know that the U.S. hit one million solar energy installations earlier this year (Source: Solar Energy Industry Association (SEIA)).  While it may have taken 40 years to get there, the next million systems are expected to be installed over the next two years as the U.S. takes greater action to use green energy. In the past decade, PV installation costs have plummeted 70% led by more efficient modules and a 66% drop in price over the last five years. Solar energy is expected to power 20 million homes by the year 2020, that's 14.5 million more than today. Eight years ago, this couldn't have been possible with modules costing almost $4/watt and installed cost around $8/watt.
Every 2.5 minutes a new PV system is installed. The solar energy industry provides over 200,000 American jobs in the field that cannot be outsourced. Demand for these workers continues to grow despite changes in the U.S. economy overall. These statistics continue to grow along with the solar policies put in place nationwide.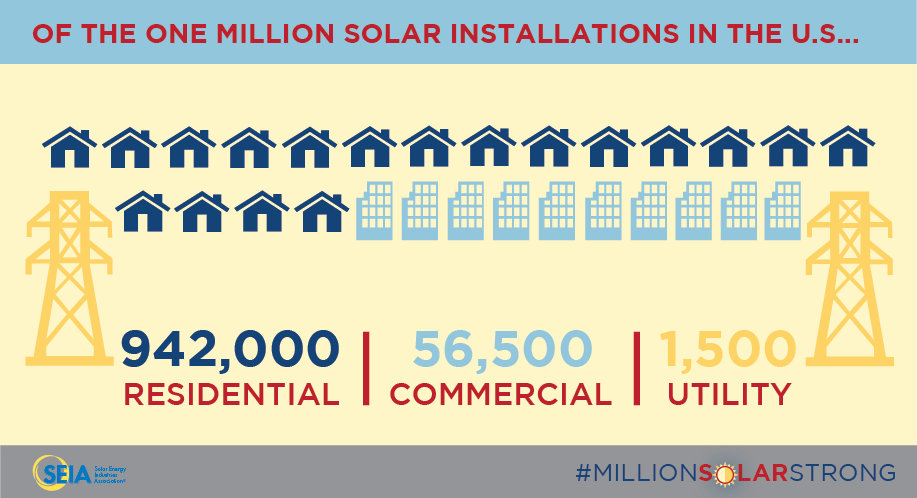 Day to Day Usage Grows
While residential solar installations are more commonly seen in our neighborhoods than ever before, as we know, an increasing number of commercial and utility-scale installations are powering more businesses and providing power for daily lives than ever before.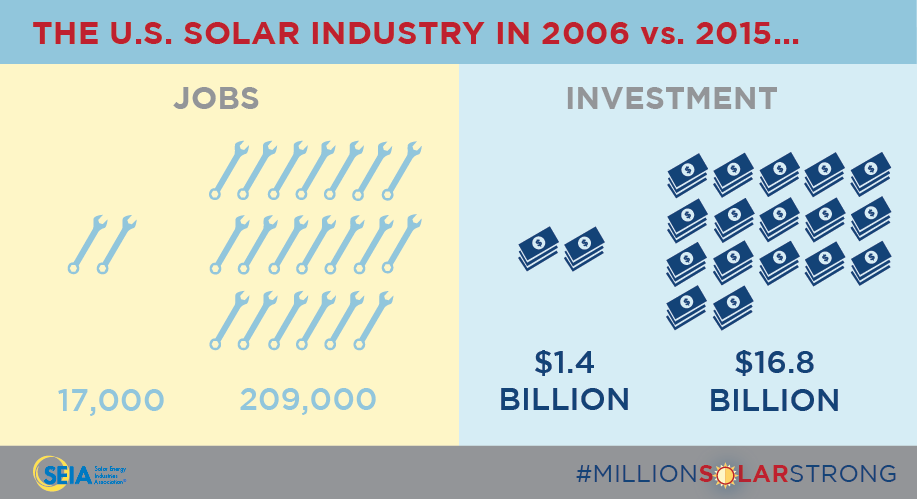 Yaskawa - Solectria Solar is proud to be the #1 commercial inverter supplier in the U.S. and of its role in the growth of PV installations nationwide. We look forward to the next 40  years and the continuous exponential growth – and hopefully seeing you next week at Intersolar!
While Yaskawa - Solectria Solar will not be exhibiting at Intersolar North America 2016, many of the company's sales, marketing and executive team members will attend;   Yaskawa – Solectria Solar will also be showing its newest three-phase, transformerless 50 & 60 kW inverters, the PVI 50/60TL, in private meeting space. To schedule a meeting with a member of our team, please email: natalie.holtgrefe@solectria.com.  Yaskawa – Solectria Solar is also a major sponsor of the Solar Summerfest hosted by CALSEIA. 
Continue the conversation...