Exhibitor/Training/Speaker: NABCEP 2015 Continuing Education Conference - Booth #36
Exhibitor | Sponsor | Trainings ~ Mar 30 2015
to

Apr 1 2015
---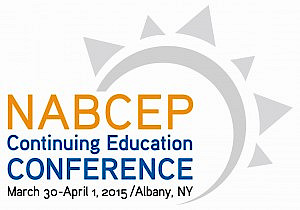 The Desmond Hotel
660 Albany Shaker Rd, Albany, NY 12211
---
Mar 30 2015
to
Apr 1 2015
36
Various
www.regonline.com
www.nabcep.org
---
Solectria is a BRONZE sponsor! Come see us at Booth #36!
Training with Sr. Applications Engineer, Eric Every -  Monday, March 30th - 8:30-10:00am - King Street Ballroom 4 - Meeting New Arc Fault Detection and Rapid Shutdown Requirements - 1 NABCEP credit available
Eric Every will also be a featured speaker on two discussion panels
AC/DC Arc Fault Protection on Tuesday March 31st - 1:00-3:00pm - King Street Ballroom 6 & 8
1000V System Design and Code Considerations on Tuesday March 31st - 3:30-5:30pm - King Street Ballroom 2 & 4
Save The Date: Fourth Annual NABCEP Continuing Education Conference
When: March 30-April 1, 2015
Where: The Desmond Hotel, Albany NY
For an idea of what you can expect at this year's conference, View last year's conference schedule here.
This is the ideal opportunity for NABCEP Certified PV Installation Professionals and PV Technical Sales Professionals to obtain all of the continuing education credits needed for recertification.
Non-certified professionals can earn up to 18 hours toward certification eligibility.
This conference is primarily intended for NABCEP Certified Professionals who need continuing education credits in order to maintain their certification. The content presented in this conference is geared toward seasoned PV industry professionals who have several years of installation and/or technical sales experience. Registration for non-certified professionals is limited to: those who work for NABCEP Accredited PV Installation Companies, individuals who are supervised by NABCEP Certified Professionals, Licensed Electricians who have PV installation experience, and individuals working in the PV industry who have passed the NABCEP PV Entry Level Exam.