NABCEP CE Conference 2018
Exhibitor | Sponsor | Trainings | All Training & Events ~ Mar 19 2018
to

Mar 22 2018
---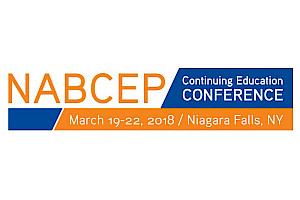 Niagra Falls, NY
The Conference & Event Center Niagara Falls 101 Old Falls St Niagara Falls, New York 14303 USA
---
Mar 19 2018
to
Mar 22 2018
1
www.cvent.com
www.nabcep.org
---
Yaskawa - Solectria Solar is a Silver Sponsor
Training: Tuesday, March 20th, 2018 @ 8:00 am - 9:30 am
Commercial Design with XGI inverters: As the industry moves more towards string inverters for commercial applications, more and more manufacturers are supplying higher power inverters. This training will walk you through commercial design considerations when using high-power string inverters and the different applications for ground mount, rooftop and carport systems. This training will feature the XGI 1000 inverter and include installation details, string sizing, AC/DC connections, wiring needs, string combiners and monitoring.
Speaking Panel: Tuesday, March 20th, 2018 @ 10:00 am - 12:00 pm
Energy Storage and Rule 21 Advanced Inverter Functions: As California's Rule 21 interconnection requirements and Hawaii's Rule 14H take shape to integrate grid support capabilities in inverters and expand storage, you may be asking "what's all this fuss about?" Hear from experts with case study examples of early applications utilizing storage and/or grid support capabilities. From residential to C&I, new functionality from advanced inverters and storage systems available today see what will is required in California and Hawaii this year. Come see what new use cases and possibilities exist for pioneering companies.
About the NABCEP CE Conference: 
This conference is primarily intended for NABCEP Certified Professionals who need continuing education credits in order to maintain their certification. The content presented in this conference is geared toward seasoned PV industry professionals who have several years of installation and/or technical sales experience. This is the ideal opportunity for NABCEP Certified PV Installation Professionals and PV Technical Sales Professionals to obtain all of the continuing education credits needed for recertification (18 hours every three years). Non-certified professionals can earn up to 18 hours toward certification eligibility.