Webinar: Improving Commercial String Inverter Communications
Webinars ~ May 18 2017
to
---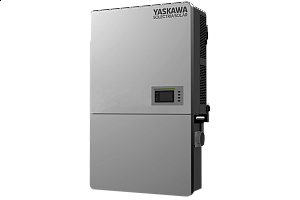 Online
---
May 18 2017
to
1
FREE
youtu.be
---
Watch the full webinar here: https://youtu.be/PuBru1lmAyo
With the introduction of Yaskawa – Solectria Solar's PVI 50TL & PVI 60TL three-phase transformerless string inverters, also came the availability of remote diagnostics and firmware upgrades with its improved communication system. The technology offers increased serviceability allowing for reduced downtime and site visits resulting in higher ROI. During this webinar we will review the communications for the PVI 23/28/36TL and introduce the improvements made for the PVI 50/60TL. This webinar provides valuable insight into the installation practices and benefits of both communication systems for Yaskawa – Solectria Solar's best-selling three-phase transformerless string inverters, PVI 23/28/36/50/60TL.
Topics Include:
Proper installation and equipment for PVI 23/28/36TL & PVI 50/60TL inverter communications and how they differ
Review of web-based monitoring system
Installation and benefits of Revenue Grade Monitoring
Benefits of remote firmware upgrades and diagnostics
By attending this webinar, you will earn 1 NABCEP Credit. This webinar will not only provide you with all you need to know about Yaskawa - Solectria Solar's products and solutions, but with the opportunity to have your all your related questions answered by our knowledgeable Applications Engineers.
Miss the webinar? Watch it here anytime: https://youtu.be/PuBru1lmAyo